FASHN ROOMS 2022
-
Location: AREAL BÖHLER - Düsseldorf Hansaallee 321 - 40549 Düsseldorf
FASHN ROOMS 2022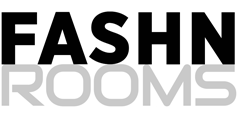 Gallery FASHION & Shoes becomes FASHN ROOMS and Gallery SHOES & Fashion gets a new appearance as SHOES DÜSSELDORF at the Areal Böhler. Under the new name of FASHN ROOMS proven competence will be offered with a new appearance from the January edition – at the Areal Böhler, one of the most beautiful venues to be seen across Europe.
"We open up new rooms for even more creativity – and will be more flexible and open than a trade show in the classical sense," says Ulrike Kähler, Managing Director Igedo Company, "Rooms that can be constantly expanded, for fashion and more, for Events & Talks as well as a selected catering offer at the Areal Böhler Park."
Igedo Company constantly questions its trade show formats and responds to current market and retail needs. The January dates in Düsseldorf meet the needs of the industry. SEE & ORDER – this means seeing and discovering something new, being inspired, touching goods, putting your own collection together and, finally, placing the order. Personal contact, exchange and advice will always remain in the foreground here despite the ongoing digitalisation of communication and collections.
More room for new brands: CORE – Quality Focused (Order Show)
The existing Showroom Concept with international top agencies and exhibitors of fashion, shoes & accessories will be enlarged with CORE – a curated selection of exclusive Manufacturing brands: international icon and tradition-rich brands that represent the themes of high relevance to the sector: denim, sportswear, contemporary and outdoor. These high-quality brands with an authentic character and history, predominantly from the menswear segment, had so far been on show at the Selvedge Run and will now showcase their vast potential here.