FASHN ROOMS
-
Location: AREAL BÖHLER - Düsseldorf Hansaallee 321 - 40549 Düsseldorf
FASHN ROOMS 2022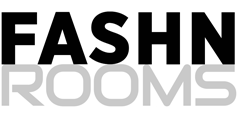 FASHN ROOMS – THE PLACE TO BE for Order & Business at Areal Böhler.
EXPERTISE & ENTHUSIASM FOR FASHION

The perfect mix:
Order-oriented platform for Fashion, Shoes and Accessories
Concentration on the medium to upper price segments
Mix of young and established brands with a focus on the
European market
The objective of a focused platform like FASHN ROOMS are to present a tailor-made and transparent line-up of brands together at one location, at a specific point of time. Trade visitors are offered three days to view international brands at Areal Böhler and exchange industry news. Selected side-events perfect the range.